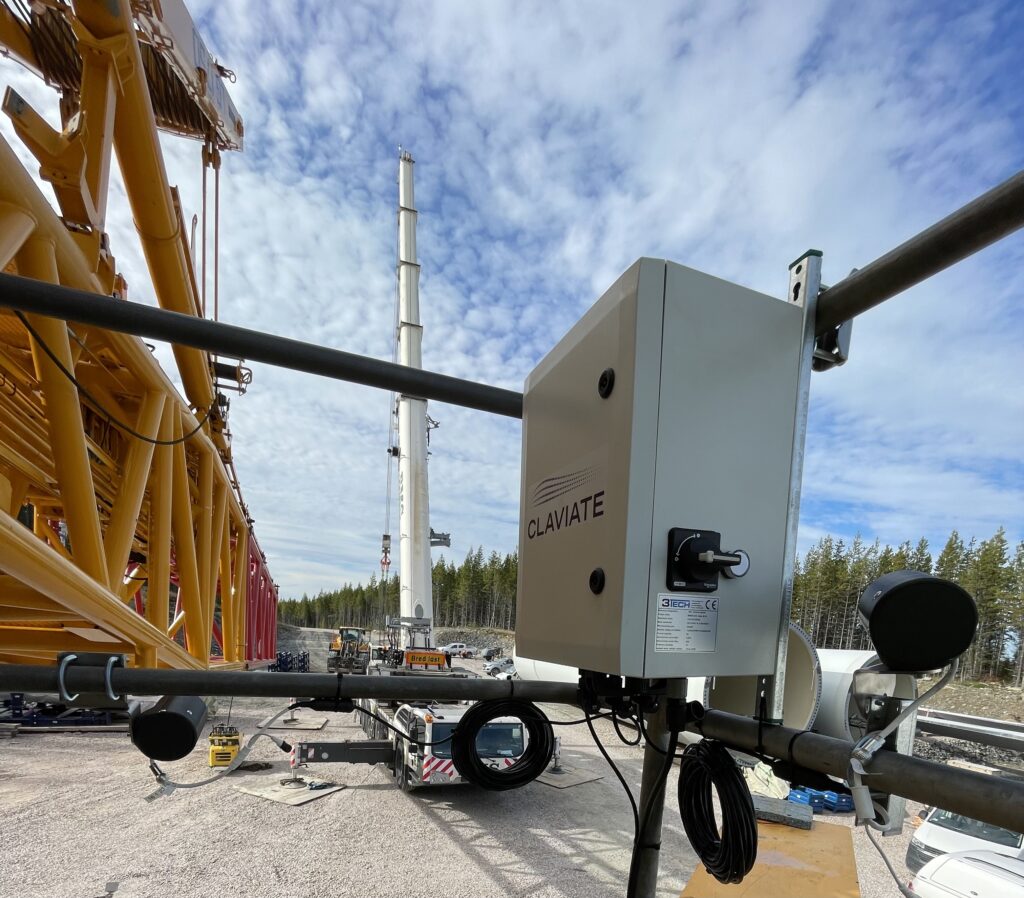 Claviate
EUDP
Claviate is building an AI-driven visual data platform to monitor production processes. To this end, Claviate uses its own developed IoT devices to capture the data and customized AI frameworks to store, analyse, index and anonymize the data to ensure GDPR compliance. Claviate is currently present at 30% of the offshore installation sites in the world, where their system helps reduce cost by monitoring the progress. Currently Claviate focuses on the wind turbine industry, but plans to expand to other industries.
Even though thousands of wind turbines are installed annually, the installation process is far from industrialized. There are two main factors for this:
It is hard to establish a fixed takt time of the processes as the weather dictates if work can be done.

Consequently, there is little transparency in workflow, hours spent and bottlenecks.
1st Mile's Work with Claviate
1st Mile helped Claviate write the EUDP application for the autumn call 2021 together with their consultant Hans Laurberg. The project "AI-powered Lean Wind Turbine Installation" will focus on onshore turbine installations. The transparency through data is expected to accelerate learning curves and enable rapid risk mitigation and forecasting. Based on offshore experience, Claviate expects to reduce complex onshore installation cost by at least 10%, which will lead to reduced cost of onshore wind and accelerate the transition to renewable energy. The project will be carried out in collaboration with Siemens Gamesa Renewable Energy (SGRE) as the new hardware that is being developed in this project will be tested on large SGRE onshore installation projects. The expected outcome is a fully functioning AI driven surveillance system for onshore installations.